About Me
Name: Matthew Smith
Location: East Nashville, Tennessee
A singer-songwriter who writes new music to old hymn texts. Lead singer of the Indelible Grace touring band. Dig it.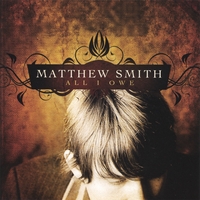 Matthew Smith
All I Owe
(CD)
$13.99
or get it at
..
Tracklisting:
1. Come Thou Fount Of Every Blessing
2. His Love Can Never Fail
3. Thy Blood Was Shed For Me
4. How Helpless
5. Jesus, I Am Resting
6. All I Owe
7. The Lord Will Provide
8. None Among
9. My Lord I Did Not Choose You
10. Nothing But The Blood



Matthew Smith
Even When My Heart Is Breaking (CD)
$6.99
or get it at
Tracklisting:
1. Jesus, What A Friend For Sinners
2. Come Ye Sinners
3. 'Tis So Sweet To Trust In Jesus
4. All I Owe
5. Be Thou My Vision

Me, Myself, and I.
Worship.
Take Action.
Blog blog blog. I love blog.